LaunchPad Documentation
Everything you need to know about LaunchPad.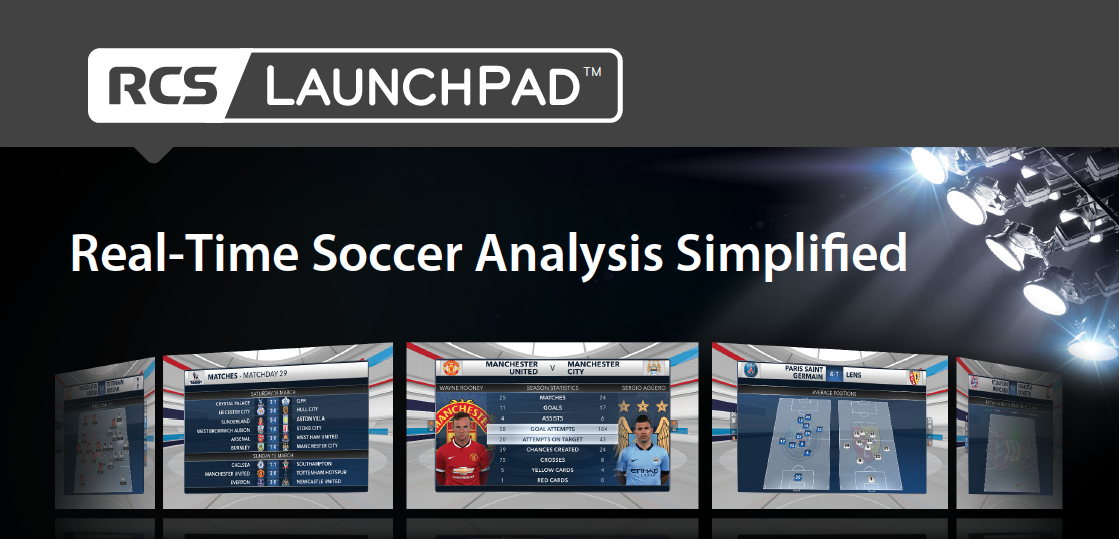 LaunchPad is an interactive touchscreen solution that simplifies advanced soccer analysis for live broadcast all season long. At the swipe of a finger, it lets users engage fans with dynamic graphics, analysis, and telestrations that bring soccer stats and footage to life on screen - from results to standings, analytics and beyond.
Available in any language, LaunchPad gives users access to an unprecedented collection of domestic and international soccer competition data from Opta. The system is powered by RCS's production-proven software and cloud-based aggregator platform DataCenter.
LaunchPad is highly customizable and offered in a variety of configurations. It arrives at your studio with design elements tailored to meet your unique aesthetic and can easily be transported as production demands.